Our Purpose:
In a country where chronic disease, illness, and suffering have become an accepted norm, we have a vision for a healthy community in which individuals become pro-active and motivated to take control of their health.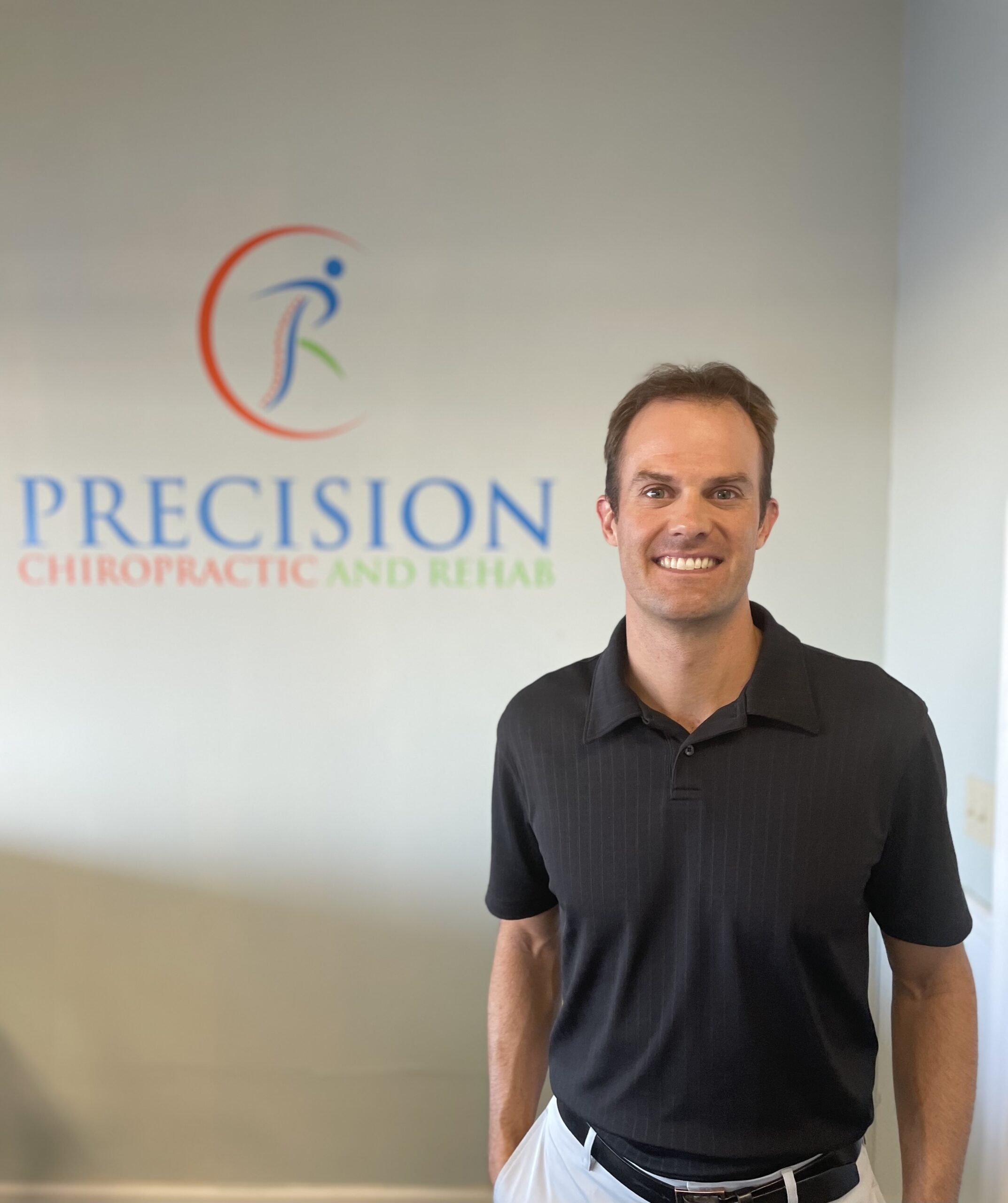 Chiropractor
Dr. Kurt Barnhill's Bio
Dr. Barnhill enjoys working with all types of patients! He cares deeply about each and every patient in his office as well as assisting them through their journey to recovery. He has a passion for athletics and loves to assist athletes in conquering new goals and accomplishments while avoiding injury to the body. Dr. Barnhill enjoys triathlons, tennis, surfing, kiteboarding, meeting new people, furthering his education and traveling the world with his wife Chelsea.
Throughout school Dr. Barnhill became certified in Graston Technique, ART (Active Release Technique), Kinesio Taping, Activator method, Sacral Occipital Technique, Flexion Distraction, and Decompression. Dr. Barnhill graduated magna cum laude from The University of North Florida with a Bachelor of Science in Exercise Science. Later, he attended Palmer College of Chiropractic Florida Campus, graduating in 2014.
Physical Therapist
Dr. Chelsea Hollingsworth's Bio
Dr. Chelsea is originally from Humble, TX but grew up in Summerfield, NC. Dr. Chelsea earned her bachelor's degree in Exercise Physiology at East Carolina University where she ran NCAA D1 cross-country and track. Dr. Chelsea then pursued her Doctorate in Physical Therapy at East Carolina University assisting with research post ACL reconstruction and knee joint loads during high intensity interval running while also serving as a volunteer coach for the cross-country and track teams.
Dr. Chelsea grew up as an avid swimmer and basketball player. After sustaining multiple knee injuries, she found the sport of running and a passion for Physical Therapy. Dr. Chelsea's passion for PT further developed during school when she served on two medical outreach mission teams to the Dominican Republic. Physical Therapy services and education were provided to the healthcare providers and people of the DR.
Dr. Chelsea has continued to run at an elite level, most notably qualifying for and competing at the 2020 Marathon Olympic Trials. Since the Olympic Trials, Dr. Chelsea has taken up long-distance triathlon. She recently completed her first Ironman and qualified for the 2022 World Championships in Kona, Hawaii.
Dr. Chelsea offers one-on-one patient care using a variety of hands-on treatment methods and takes a full analysis of an individual's movement patterns to create an individualized plan of care. Dr. Chelsea is certified in Dry Needling and is a Running Gait Analyst. When Dr. Chelsea is not working or competing, she enjoys traveling and experiencing new adventures with her husband.